Newest Type of Solids Control Equipment: All-in-One Mud Cleaner for Efficient Drilling Fluid Treatment
Newest Type of Solids Control Equipment: All-in-One Mud Cleaner for Efficient Drilling Fluid Treatment
By:Admin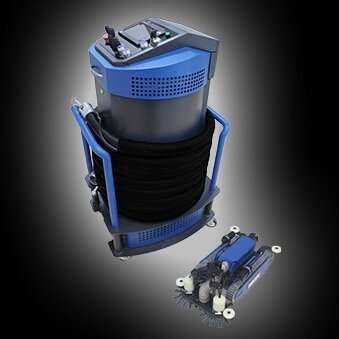 China Mud Cleaner and Solid Control Desander: The Newest Type of Solids Control Equipment

When it comes to drilling fluids, solids control equipment plays a vital role in the overall drilling process. With the introduction of the newest type of solids control equipment, the mud cleaner, drilling operations have become more efficient and productive.

Mud cleaner is a combination of desander, desilter, and bottom shaker in one machine. Its design process is reasonable, and it provides higher cleaning function compared to separated desander and desilter. The mud cleaner's compact structure occupies less space, making it an ideal device for handling the second class and third class solid control to treat the drilling mud.

The mud cleaner is coated with a three-part coating to maximize equipment life and designed for spare parts and consumables that can ensure the lowest replacement cost and long-term product durability. The productivity and rotary flow quantity are determined by the number of hydrocyclone devices used. DC Solid Control can match different quantities of hydrocyclones based on the user's actual request to achieve the desired treating capacity.

As a professional manufacturer of solid control systems and equipment in China, DC Solid Control provides high-quality products at the most reasonable prices. In addition, we offer high-level after-sales service to ensure the satisfaction of our clients. Our commitment to creating maximum value and client satisfaction is undaunted.

In conclusion, the mud cleaner is the newest type of solids control equipment that drilling operators should consider. With its compact structure, reasonable design process, and higher cleaning function, the mud cleaner provides a more efficient way to treat drilling mud while ensuring equipment durability. DC Solid Control offers China Mud Cleaner and Solid Control Desander that cater to your needs. Contact us today for more information!