Upgraded pneumatic agitators with 15:1 gear drive reducer for improved efficiency and lower air consumption
Upgraded pneumatic agitators with 15:1 gear drive reducer for improved efficiency and lower air consumption
By:Admin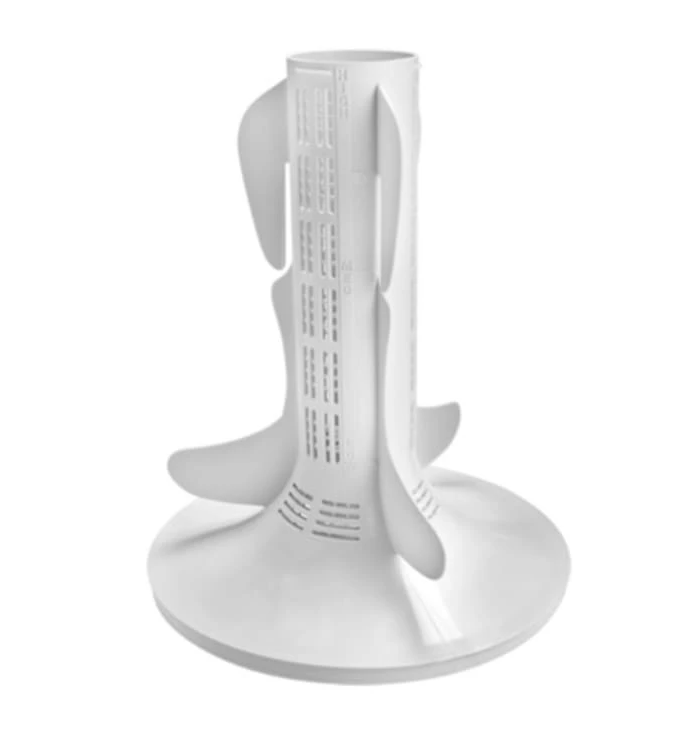 Binks, a leading manufacturer of fluid handling equipment based in Glendale Heights, Illinois, has recently announced an upgrade to their pneumatic agitators. The new agitators feature a more efficient 15:1 worm gear drive reducer, replacing the previous 20:1 ratio. This upgrade allows for reduced air consumption while maintaining the desired mixing speeds.

The upgraded agitators are designed for use with various containers such as pails, drums, and pressure tanks. They are suitable for a range of applications in industries such as coatings, adhesives, sealants, and other fluid-based manufacturing processes. The new units are available in both fixed speed and variable speed models.

One of the key advantages of the new 15:1 worm gear drive reducer is the reduction in air consumption. By optimizing the gear ratio, Binks has succeeded in achieving the desired mixing speeds with less air pressure and consumption. This improvement not only saves energy but also reduces operational costs for users.

The variable speed model offers additional benefits by allowing users to adjust the mixing speed according to their specific requirements. With variable speed control, operators have greater flexibility and control over their mixing processes, ensuring consistent and precise results.

Binks, known for its innovation and commitment to providing high-quality products, has also introduced a brand-new fluid agitator in conjunction with these agitator upgrades. The fluid agitator incorporates the latest technology and features to enhance the mixing process further.

The fluid agitator comes equipped with advanced mixing blades, designed to optimize the mixing efficiency and homogeneity of the fluids. These blades, combined with the upgraded agitator's reduced air consumption, enable users to achieve superior mixing performance and product quality.

Additionally, the fluid agitator boasts a user-friendly design, allowing for easy installation and maintenance. Its robust construction ensures durability, making it suitable for demanding industrial environments. With features like quick-release clamps and seals, operators can conveniently access the agitator's components for cleaning and maintenance purposes, minimizing downtime and maximizing productivity.

Binks is proud to offer these upgraded pneumatic agitators and the new fluid agitator as part of their commitment to meeting the evolving needs of their customers. With a legacy of over 130 years in the industry, the company has continuously focused on developing innovative solutions to improve fluid handling processes and deliver exceptional performance.

Clients across various industries can now benefit from the reduced air consumption, improved mixing efficiency, and user-friendly design offered by these upgraded agitators. Whether it's for small-scale operations or large-scale manufacturing, Binks provides reliable and efficient agitators that meet the highest industry standards.

In conclusion, Binks' upgraded pneumatic agitators with the more efficient 15:1 worm gear drive reducer offer improved performance and reduced air consumption. The variable speed model allows for greater control and flexibility, catering to a wide range of mixing requirements. The introduction of the new fluid agitator complements these upgrades, providing advanced mixing technology and user-friendly features. With these enhancements, Binks continues to be at the forefront of delivering innovative solutions for efficient fluid handling in various industries.