1. Environmentally Efficient The TR mud cleaner provides efficient removal of sand and silt particles larger than 20 microns, and some as small as 15 microns. Removing and drying drilled solids helps meet environmental regulations by minimizing waste generated and reducing disposal cost. 2. High Performance Processing capacity of 1,000 gpm with the 2-12 desander and 900 gpm with the desilter concentrates solids onto a classification shaker 3. Versatile The mud cleaner can be operated with the 2-12 desander, desilter or both to process weighted or unweighted fluid systems. 4. Extends Equipment Life The mud cleaner helps minimize maintenance, repair and replacement of downstream equipment. 5. Reduces Operating Cost The mud cleaner reduces sand and silt-size particles and saves liquid, thus reducing mud cost, chances of stuck pipe and lost circulation and improving rate of penetration. 6. Reduces Disposal Cost The mud cleaner minimizes waste generated thus reducing disposal cost.
Model

TRQJ200×1S-100×4N

TRQJ200×2S-100×8N

TRQJ250×2S-100×12N

TRQJ250×3S-100×20N

Treatment Capacity

60m³

120m³

240m³

320m³

Desander Cyclone Specs

8in

10in

Desander Cyclone Qty

1nos

2nos

2nos

3nos

Desilter Cyclone Specs

4in

Desilter Cyclone Qty

5nos

8nos

12nos

20nos

Working Pressure

0.25~0.4mpa

Inlet Size

DN125mm

DN150mm

DN150mm

DN200mm

Outlet Size

DN150mm

DN200mm

DN200mm

DN250mm

Separation Point

15μm~44μm

Bottom Shaker

TRZS60/N/A

TRZS752/N/A

TRZS752/N/A

TRZS703/N/A

Dimension

1510×1160X2000mm

1835×1230×1810mm

1835×1230×1810mm

2419×2150×2147mm

Weight

600kg

980kg

1250kg

2350 kg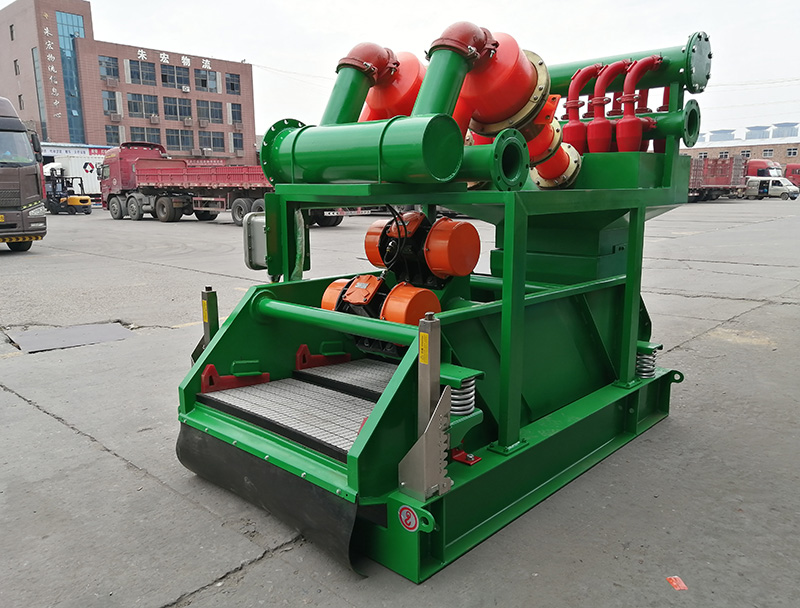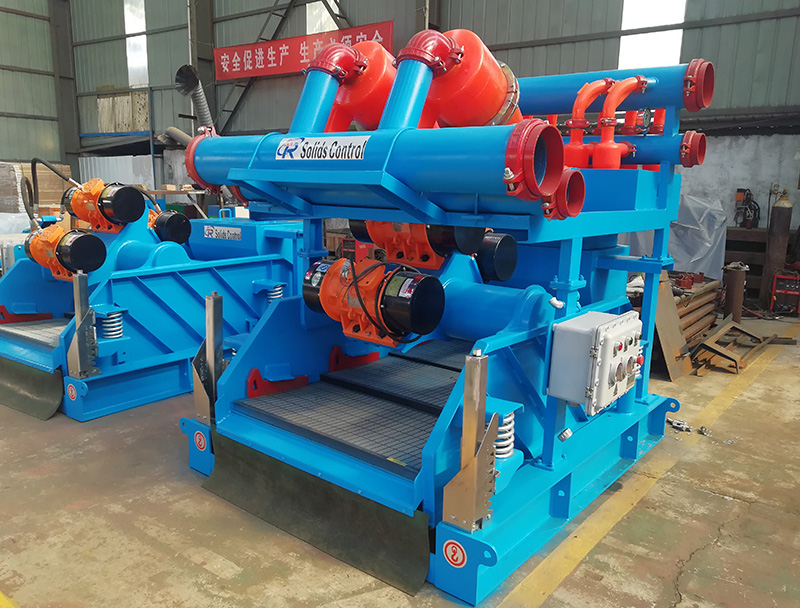 The Mud Cleaner plays a vital role in the drilling mud system. It is effective when applied directly after barite is added to the mud system. The continuous use of the mud cleaner ensures the removal of solid, which after that breaks down into silt and clay sizes. It prevents any kind of drill bit solids accumulation in the equipment. The Mud Cleaner is a mud cleaning equipment with a compact structure design and small footprint but with a powerful function. We are an exporter of Mud Cleaner. Our factory approval the API, drilling mud cleaner have the API certification. TR solids control is the designed ,selling, production, service and delivery of Chinese mud cleaner manufacturer. We will provide the high quality drilling mud cleaner and best service. Your best fluids mud cleaner start from TR solids control.